Tuesday, 21 August 2007
Flickr Watch: Tennis shoes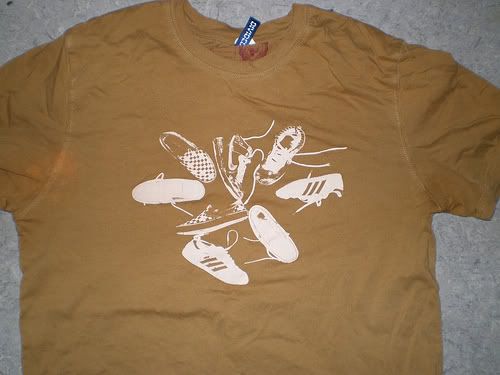 Found this screen-printed t-shirt
on Flickr
. Cool shoes make a t-shirt look cool.
Sunday, 5 August 2007
Flickr Watch: Fill Design tees
Amazing handmade t-shirts from down under spotted on Flickr. These are from Fill Design, made of two australian designers exploring screen printing. You can find more about them on
Flickr
and
Myspace
.
Cool photography as well. These guys know how to promote their stuff. Their motto: "Fill your world".