I have lots to catch up, but here some of my favorite of the latest t-shirts from Threadless. I would not buy this one, called
Away from home
, but I find the design awesome. I love Earth, how could you not? ;-)
This one is hilarious,
Piggy Bank Heist
.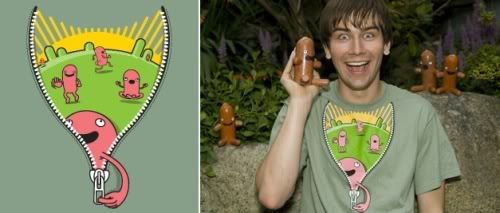 The Magical Zipper to Weiner Man Land
. Excellent...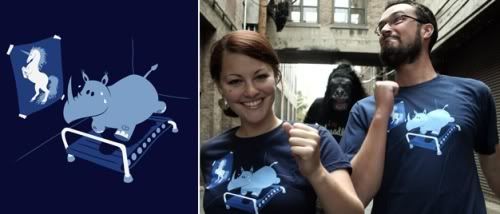 And the last one,
Runnin' Rhino
, designed by Allan Faustino and the perfect caricature of us, humans.
All around, I think Threadless' tees are getting funnier and funnier. Or is it just my impression?